Proud home of:

"EVEY"
AKC GCH CH UKC BIS/RBIS CGRCH CH IABCA GRAND SIEGER GOLD CUP BIS BBX BIS INT CH NAT CH HNRCH HNRCH-B HNRCH-S HNRCH-G INT/NAT JA CH
'PR' Anlon's Don't Get Mad Get Even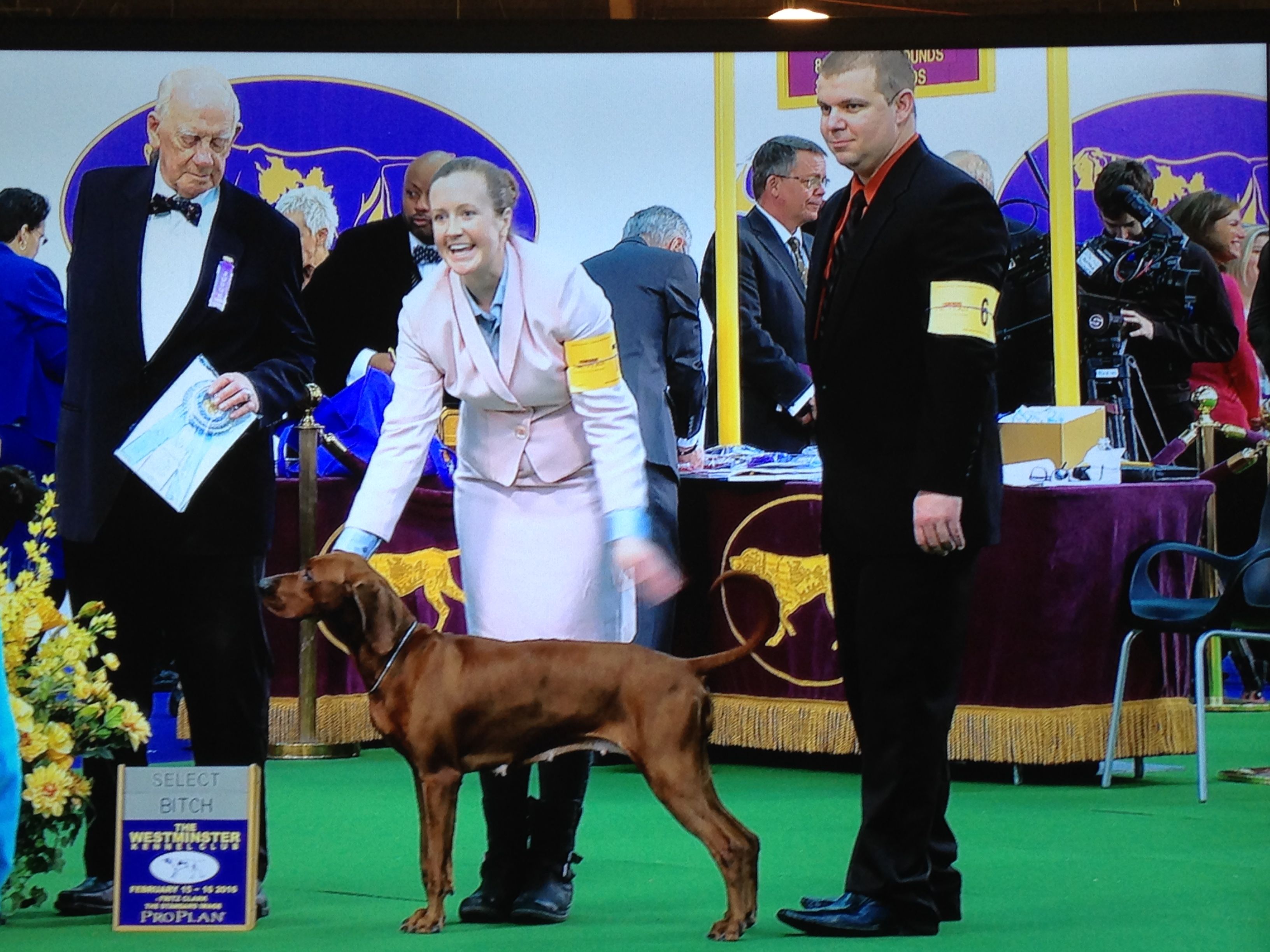 "BOO"
UKC NITECH GRCH IABCA INT CH
'PR' Anlon's Lil' Rip N Terror
true dual purpose hounds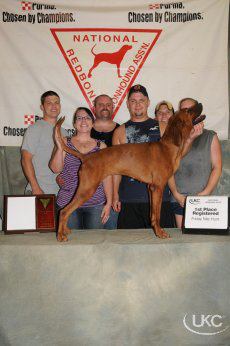 "LIV"
AKC CH IABCA INT/NAT CH
'PR' Anlon's I Live For The Applause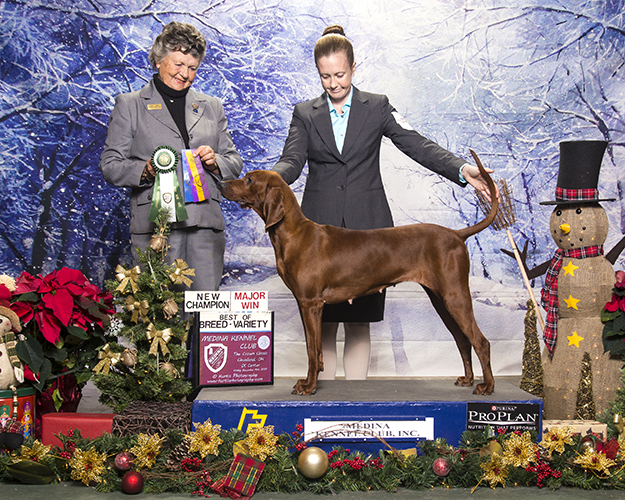 "SCARLET"
AKC CH UKC CH
'PR' Anlon's Scars N' Souvenirs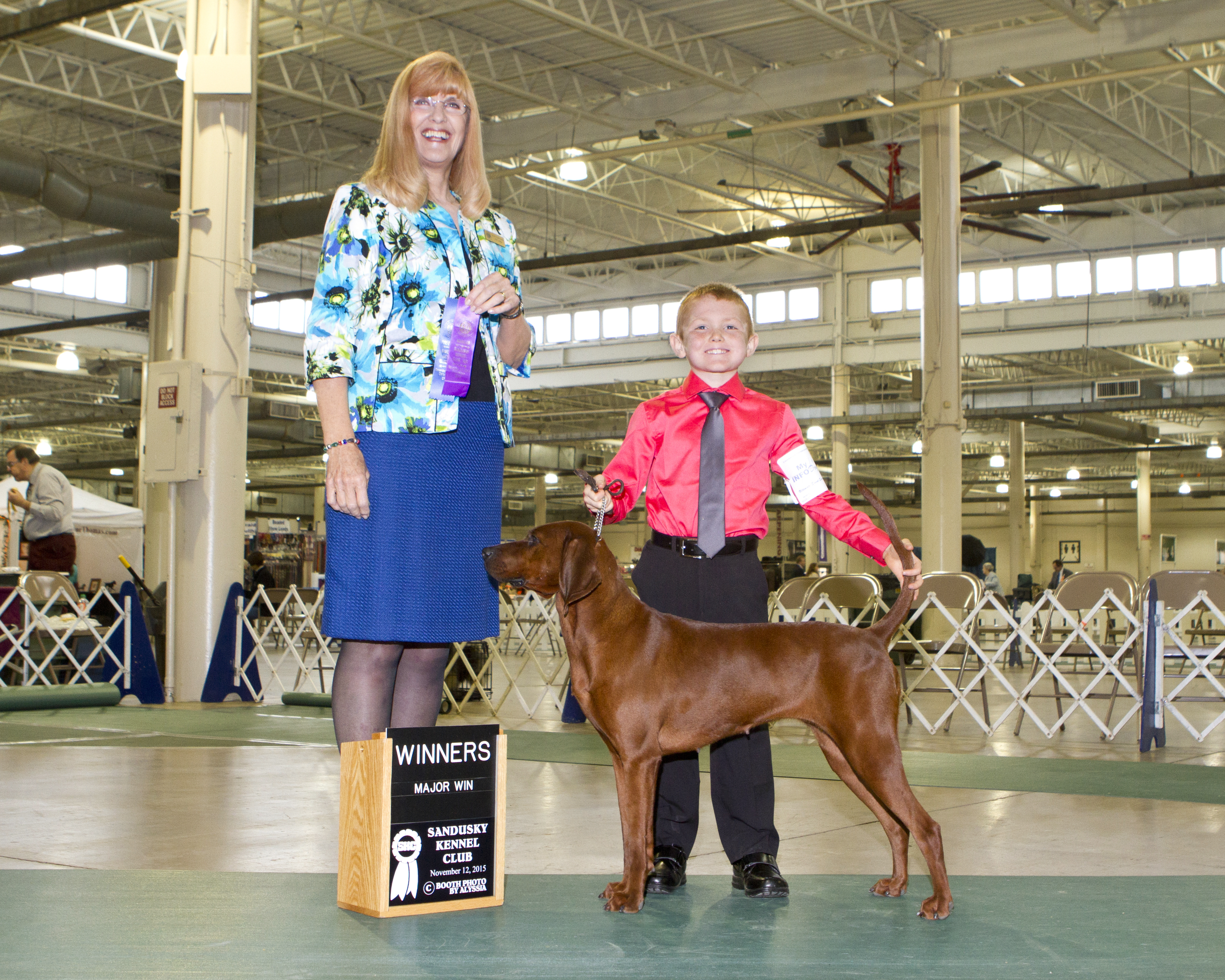 "KANE"

AKC CH UKC BIS/RBIS CGRCH GRCH NKC CH IABCA INT CH 'PR' Anlon's Natural Disaster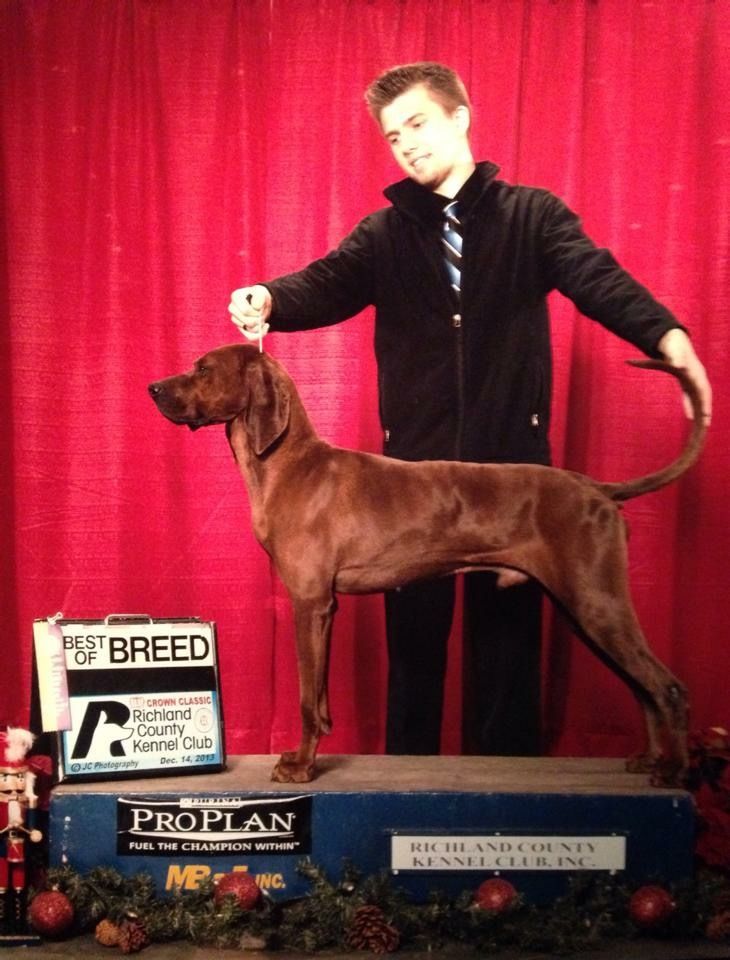 and several young superstars in the making!

Welcome to our website!
We are Paige Renison and Chris Cottrill. We have two children, Mae and Gage. Located in the rolling hills of south-central Ohio, we are blessed to live in a great area for coonhunting.
Paige has been involved in many avenues of dog competition, including obedience, agility, herding, tracking, conformation all-breed shows, junior showmanship, bench shows, and more. Chris has the coonhunting experience, which makes us an interesting duo.
Both Paige and Chris believe in the concept of the "working" dog. We believe our dogs should "do stuff". What they do does not matter, but they must do something.
We believe the Redbone Coonhound is an incredibly intelligent, athletic, beautiful dog with natural hunting instinct and a pleasing temperment. We strive to replicate and improve some of those qualities, while preserving the instinct of the breed in future generations. Ultimately, our goal is to raise and campaign exceptional representatives of the Redbone Coonhound breed.
Our hounds must be sound in mind and body, well socialized, and tolerant of a small children and multi-dog households.
Although we do consider ourselves a kennel, all of the dogs are rotated into the house, depending what we are up to.
Thanks for visiting = )